Overdraft protection has been a frequent, contentious topic in the news for years, even before the Dodd-Frank Act became law in 2010. Now we're seeing big headlines once again, but unfortunately the press is portraying a myopic view of the big picture. Overdraft services will always play a fundamental role in the banking ecosystem. The question is how to provide these services responsibly, compliantly, and most importantly: how to best offer the right liquidity options for consumers—and ensure they have the ability to repay. Velocity CEO and attorney Christopher Leonard is one of the industry's foremost experts on this topic. In this session, Christopher will discuss the latest regulatory thinking on the topic, dispel the myths covered in the big headlines, and share the secret for providing short-term liquidity so everybody wins: the regulators, the financial institutions and your consumers.
Small-Dollar Credit and the Future of Short-Term Liquidity
The winning financial institutions in 2022 will be the ones that can provide responsible, affordable and convenient sources of short-term liquidity to their consumers and small business account holders. Consumers and businesses in Main Street America continue to struggle and to seek sources of short-term credit to pay their regular monthly bills, and without satisfactory options, they will turn to high-priced (even predatory) sources of liquidity. This is an issue that existed before COVID, during COVID and will continue to persist years after the pandemic dissipates. In light of this unprecedented demand, competitors from all areas of the financial services spectrum have turned up and continue to emerge to meet Americans' short-term liquidity needs.
Numerous regulatory agencies have encouraged the availability of short-term, small-dollar consumer and business loans for years and again stressed the importance of these loans in response to the COVID-19 crisis. Further, they're encouraging alternative underwriting guidelines that better measure the ability to repay than traditional credit checks, opening up credit accessibility to Americans that might not otherwise qualify.
In this session, we'll discuss how partnering with a technology provider to allow you to offer small-dollar, short-term consumer and business loans is not only efficient and affordable, but also allows you to easily comply with regulatory expectations and offer alternative underwriting to expand availability of credit to more consumer and business borrowers.
Why Small Business Loans Make Sense for Your Institution
Small business lending has not been a product priority for many community financial institutions, due to costs, lack of operational resources and a belief that these loans are not profitable. But one indisputable fact this pandemic has taught us is that digital lending platforms are no longer just a "nice-to-have" technology for your account holders – they are critical. Today's retail and business account holders have faced enormous financial hardships and expect their primary financial institution to provide them with the liquidity they need to keep their business going and growing. Further, they expect the convenience of accessing credit online, 24/7, from the digital device of their choice. The growing prevalence of small business owners who need loans of $250,000 or less who are going to non-bank financial technology lenders for those loans is a trend you can counter with the right technology.
Onboarding & Activation: Why Just Having the Account Doesn't Count
Many financial institution executives assume that once they acquire new customers or members, those consumers will embark on a journey to become loyal and profitable account holders. This assumption is often wrong.
Financial institutions fail to consider something that Velocity's commissioned research from Cornerstone Advisors has revealed: Consumer engagement is a strong predictor of—and driver of—relationship strength. The problem is that most financial institutions don't see strong levels of engagement from their customers or members. Once you take a close look at your account activity, you might find that a good percentage of your account holders never fully onboarded with you. A successfully onboarded account holder will generate more deposit activity, use more products and services with your institution, transact more heavily and stay with you longer. This is the reacquisition imperative—financial institutions must reacquire existing account holders through digital engagement.
In this presentation, we'll discuss how you can leverage data and digital strategies to reacquire account holders, effectively onboard new accounts, drive cross-sales and boost transactional activity.
The Account Acquisition War: How Small FIs Can Win
Consumer banking behavior over the past couple years was anything but typical. The COVID-19 crisis sent a flood of deposits pouring into financial institutions, but more than two-thirds of the gains went to the country's 25 biggest financial institutions. Yet, the smaller financial institutions that employed a multitude of savvy account acquisition strategies saw some of their strongest years ever. In this presentation, Velocity's Retail DDA Strategist, Cindy Draper, will explain how community financial institutions should leverage an automated account acquisition/engagement/retention strategy using a combination of digital referrals, social media marketing, direct mail and digital marketing, to:
• Win account holders away from the big banks
• Keep consumers engaged and effectively onboarded
• Establish deeper, more meaningful relationships
• Result in profitable new accounts that stay with you longer
Upcoming Events
The Velocity Executive Summits are one-day events designed to help bank and credit union executives keep pace with the ever-evolving banking technology and developing regulatory landscape.
CPE Credits
Executive Summit: Earn up to 4.5 CPE Credits
Program Level: Overview
Prerequisites/Advance Preparation: None
Delivery Method: Group Live
Field of Study: Management Services
For more information regarding administrative policies such as complaint and refund, please contact our offices at 954-847-5800.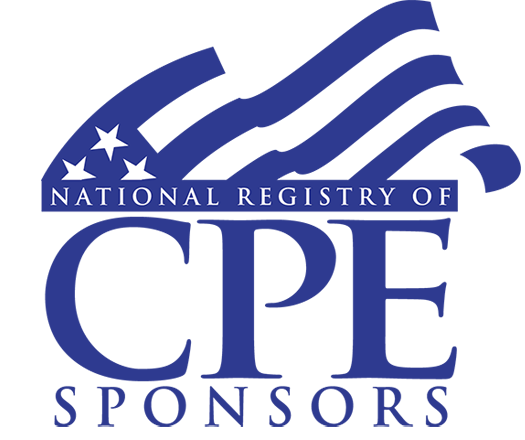 Register Now
Learning Objectives:
Develop ideas to build a culture of innovation in your organization
Understand why managed overdraft limits are more important than ever
Digital strategies for profitable account acquisition and deposit growth
Optimize each stage of the account lifecycle: acquisition, onboarding, engagement and retention
Strategies and opportunities in post-crisis digital consumer and commercial lending
Velocity Solutions is registered with the National Associate of State Board of Accountancy (NASBA) as a sponsor of continuing professional education on the Nation Registry of CPE Sponsors. State boards of accountancy have final authority on the acceptance of individual courses for CPE Credit. Complaints regarding registered sponsors may be submitted to the National Registry of CPE Sponsors through it's website: www.nasbaregistry.org.