Note: Not all sessions will be presented at all events, and the scheduled agenda is subject to change.
A Look at Innovation in a Post-COVID Environment
Velocity's team stays at the forefront of thought leadership on innovation in digital strategies for community financial institutions. How can you best innovate within your own organization in 2020 to grow in your existing markets and find new ones, particularly in the wake of an unprecedented pandemic?
In this insightful presentation, Velocity CEO Christopher Leonard will present attendees with a view of how disruptive technologies have changed many other industries, and then draw parallels to banking's current transformation and future.
Best of all, you will leave this session with concrete ideas for how you can build a culture of innovation within your organization that has the potential to yield real and measurable returns in both the number of consumers and businesses served as well as dollars earned.
Effective Overdraft Strategies in the New Normal
Overdraft has always been a valuable service to consumers, even pre-crisis, and it will continue to provide value post-crisis for consumers who need to rely on this protection more than ever. As a community financial institution, you can strike a balance between supporting your account holders' short-term liquidity needs, while managing the increased level of risk to your institution.
Does your overdraft program allow people making just a few hundred dollars a month to have the same overdraft limit you make available to someone making thousands a month? How does that look to your account holders when you charge them off because they had too big of a limit? And how does it look to an account holder depositing significant amounts when that person has a transaction declined because you were trying to come up with a one-size-fits-all overdraft limit that wouldn't be too risky for someone making far less money? The effective management of your overdraft program is critical in a time when consumers are struggling with job loss and bringing their incomes back to pre-crisis levels.
In this session we'll show the actual before and after view of moving from unmanaged, one-size-fits-all overdraft limits to a managed program, as well as two variations of the managed program to give you even more flexibility.
At Velocity, our goal is for you to be able to look at your overdraft program and be proud of the optics as well as the improved way you manage revenue and compliance and best serve your account holders.
Reengaging Your Account Holder Base, Post-COVID - Part 1: Focusing on Digital for Account Acquisition & Deposit Growth
Over the past several years, checking deposit growth has been declining—the most fundamental source of revenue for community banks and credit unions. And in our new economic reality, deposit growth and overall account opening activity are two of the most vulnerable variables in your community institution's financial health.
While evolving technology, stagnant population growth and other environmental forces played parts in the early decline, you also stand to lose deposits to big banks' offers of cash rewards and promises of high interest rates. These strategies are expensive to execute and have very low retention rates, but they continue to open new accounts that could have been yours.
In this presentation, we'll discuss how an automated account acquisition strategy using a combination of digital referrals, social media marketing, direct mail and digital marketing can win account holders away from the big banks and result in profitable new accounts that stay with you longer.
Reengaging Your Account Holder Base, Post-COVID - Part 2: Continuing the Relationship: Acquisition, Onboarding, Engagement & Retention
It's likely that pre-crisis, your financial institution spent considerable money on account acquisition. And the subsequent steady growth in your account base pointed to success. Yet, you didn't see comparable growth in your revenue numbers and your deposits. Once you take a 360-degree view of your new account activity, you might find that a good percentage of those new account holders never fully onboarded with you. A successfully onboarded account holder will generate more deposit activity, use more products and services with your institution, transact more heavily and stay with you longer.
Research has proven that the level of engagement closely correlates with the profitability of checking accounts. But your account holders won't generate profitable activity until they're fully onboarded and committed to your bank or credit union as their primary financial institution. And now, more than ever, it's critical to reengage account holders and revive transactional activity.
In this presentation, we'll discuss how you can leverage data and digital strategies to successfully onboard new accounts, drive cross-sales and boost transactional activity.
Post-Crisis Digital Lending Strategies & Opportunities
One indisputable fact this pandemic has taught us is that digital lending platforms are no longer just a "nice-to-have" technology for your account holders – they are critical. Today's retail and commercial account holders have faced enormous financial hardships in the wake of COVID-19 and expect their primary financial institution to provide them with the liquidity they need to manage their personal finances and help keep their business afloat. Further, they expect the convenience of having 24/7, safe access to short-term credit from the digital device of their choice.
The growing prevalence of small business owners who need loans of $250,000 or less who are going to non-bank financial technology lenders for those loans is a trend you can counter with the right technology. On the consumer side, numerous regulatory agencies have encouraged the availability of short-term, small-dollar consumer loans for years and are again stressing the importance of such loans in response to COVID-19. Further, they're encouraging alternative underwriting guidelines that better measure the ability to repay than the traditional credit checks, opening up credit accessibility to consumers that might not otherwise qualify.
In this session, we'll discuss how partnering with a fintech partner to allow you to offer digital consumer and small business loans is not only efficient and affordable, but also allows you to easily comply with regulations and offer alternative underwriting to expand availability of credit to more borrowers.
Insights into the Power of Analytics & Data
Big Data isn't a buzzword to us. We've been leveraging it, analyzing it and using it to drive our clients' businesses since 1995. And is this post-COVID environment, it's essential to maintain a laser focus on your institution's performance analytics so you can adjust strategies as necessary.
In this session, Charles Baker, Velocity veteran and Director of Client Service, will demonstrate how we measure and report upon some of our key solutions.
Using actual client data, Charles will walk through the major KPIs we track for our Account Revenue Solution™, Intelligent Limit System® and My Rewards™ Premium Card programs and will explain how these data insights lead to more revenue opportunities for our bank and credit union clients.
Upcoming Events
The Velocity Executive Summits are one-day events designed to help bank and credit union executives keep pace with the ever-evolving banking technology and developing regulatory landscape.
CPE Credits
Executive Summit: Earn up to 3 CPE Credits
Program Level: Overview
Prerequisites/Advance Preparation: None
Delivery Method: Group Internet Based
Field of Study: Management Services
For more information regarding administrative policies such as complaint and refund, please contact our offices at 954-847-5800.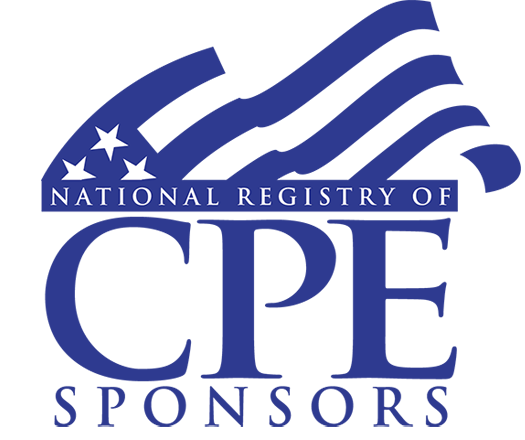 Register Now
Learning Objectives:
Develop ideas to build a culture of innovation in your organization
Understand why managed overdraft limits are more important than ever
Digital strategies for profitable account acquisition and deposit growth
Optimize each stage of the account lifecycle: acquisition, onboarding, engagement and retention
Strategies and opportunities in post-crisis digital consumer and commercial lending
Velocity Solutions is registered with the National Associate of State Board of Accountancy (NASBA) as a sponsor of continuing professional education on the Nation Registry of CPE Sponsors. State boards of accountancy have final authority on the acceptance of individual courses for CPE Credit. Complaints regarding registered sponsors may be submitted to the National Registry of CPE Sponsors through it's website: www.nasbaregistry.org.