On-Demand Webinar: How to Drive Deposits & Rev Up Retail KPIs
Many financial marketers spend a significant portion of their budget at the top of the funnel to drive account acquisition, and that's great—if those new customers or members are active, loyal and deposit-driving account holders. But that's not always the case. In today's environment, it's critical to look beyond the initial account acquisition to more effective onboarding, keeping those new account holders engaged and actively transacting, and securing long-term loyalty to your financial institution.
To accomplish all of these things, financial institutions need a complete solution that can:
Increase data-driven account acquisition
Drive low-cost, core deposits
Painlessly & effectively onboard new account holders
Leverage data and digital strategies to engage and reacquire account holders
Boost transactional activity and cross-sales
Presenter: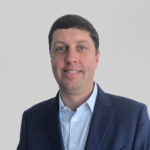 Robert E. Sterner
National Account Manager, Velocity Solutions
Bob has been with Velocity Solutions since 2003. His primary responsibility is to establish and maintain business relationships with financial institutions across the country, but in his 20 years with the organization, he has also supervised the customer service department and managed specialized strategic programs. In addition, Bob plays a vital role in managing Velocity's client consultants and business analyst team. His background of 25+ years in customer service, combined with his daily front-line exposure to the banking industry has provided him with extensive insight into the challenges faced by the community and regional banks. He leverages that knowledge and experience to advise Velocity's clients in regulatory questions, retail strategy, and a host of tactical methods to drive non-interest income.