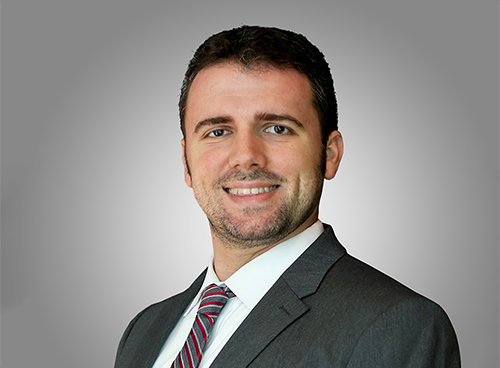 Justin Carlson
Chief Legal Officer & General Counsel
Justin Carlson serves as Chief Legal Officer and General Counsel for Velocity Solutions. Justin advises the executive team on legal matters and strategic planning and has overall responsibility for Velocity's corporate compliance programs and legal risk management.  Justin has received the Certified Regulatory Compliance Manager (CRCM) professional designation from the American Bankers Association and is licensed to practice law in Florida, New York and Massachusetts.
Prior to joining Velocity in 2019, Justin was an attorney at Western Union, where he provided legal support for Western Union's operations in the United States, Canada, Latin America and the Caribbean. Justin handled both domestic and foreign regulatory issues, contracts, consumer protection, data privacy and other matters and represented Western Union before financial regulators. Justin also previously worked for Morgan & Finnegan LLP, an intellectual property law firm in New York City.
Justin attended American University in Washington DC, earning his law degree and a master's degree in international affairs. He received his bachelor's degree from Tufts University in Boston, majoring in international relations with a minor in biotechnology engineering.  Justin is also fluent in Spanish.
Justin serves on the boards of the Hispanic National Bar Foundation and the Association of Corporate Counsel's South Florida Chapter, served as counsel to the Western Union Foundation, and is also an active member of the Hispanic National Bar Association and American Bar Association's Business Law Section.
Justin is originally from Miami, Florida. He is an avid traveler and sports fan, a NAUI-certified scuba diver, and enjoys fishing and boating whenever he gets the chance.