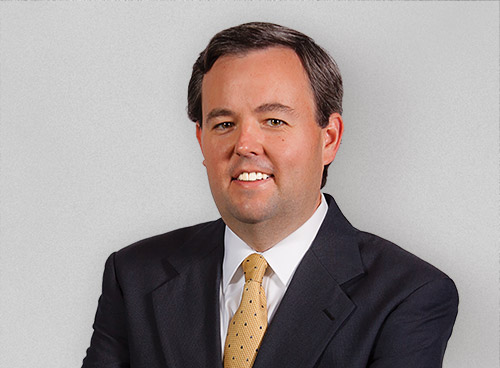 Christopher Leonard
Chief Executive Officer
Christopher Leonard serves as Chief Executive Officer of Velocity Solutions. Before becoming CEO, Christopher served as President of the company from 2012 to 2014, and previously as Chief Operating Officer & General Counsel from 2005 to 2011.
Prior to joining the company in 2005, Christopher was a partner in one of North Carolina's top law firms, where he worked with private and publicly-held businesses in transactional, compliance and advisory capacities. He also served as counsel to Velocity Solutions advising on legal and regulatory issues affecting the financial industry. He still stays up to date on these issues, which allows him to serve as a key resource for our clients. While in law practice, Christopher received the New Hanover County Bar Association's Pro Bono Award and was included in Super Lawyers.
Christopher received his Bachelor of Arts and Juris Doctor degrees from Wake Forest University, where he was a recipient of the Wake Forest Honor Scholarship. He has served in leadership roles in many nonprofit organizations, including as president of the Community Boys & Girls Club of Wilmington, NC as well as chairman of its foundation, a founding director of the St. James Parish Foundation, on the Board of Visitors of the Wake Forest University School of Divinity and on the Board of Trustees of the University of North Carolina at Wilmington.
Currently, Christopher serves on the Board of Directors and Executive Committee of Broward Workshop, a non-profit organization consisting of the chief decision makers of major businesses in one of America's 20 largest counties, and as a chair of its Technology Committee. He also has served on the Executive Committee of the South Florida Tech Hub. Christopher received the Apogee Award in 2019 for Top Technology CEO in South Florida, and the South Florida Business Journal named Velocity Solutions in 2020 as one of the top 10 fastest-growing technology companies in South Florida.
Christopher holds a commercial pilot certificate from the FAA and has multi-engine, single-engine, instrument and seaplane ratings, as well as a captain's license from the U.S. Coast Guard. He resides with his family in Fort Lauderdale, Florida.