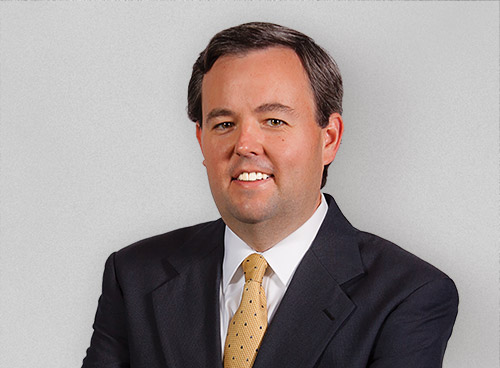 Christopher Leonard
Chief Executive Officer
Christopher Leonard serves as Chief Executive Officer for Velocity Solutions.

Prior to becoming CEO, Christopher served as President of the company from 2012 to 2014, and Chief Operating Officer & General Counsel from 2005 to 2011.
Prior to joining the company in 2005, Christopher was a corporate and tax partner with Wilmington, North Carolina's largest law firm, where he worked with privately and publicly held corporations in various transactional, compliance and advisory capacities. He also served as counsel to Velocity Solutions advising on, among other things, regulatory and tax issues affecting the banking and health insurance industries. This experience allows him to serve as a resource for clients on regulatory and tax issues affecting the financial and insurance industries, including Regulation E (Electronic Fund Transfers; Requirements for Overdraft Services), Regulation DD (Truth in Savings), Gramm-Leach-Bliley (Financial Privacy Rule), W-2 issues in employee incentive programs, HIPAA nondiscrimination rules for wellness programs, and 1099 issues for deposit accounts.
Christopher received his Bachelor of Arts and Juris Doctor degrees from Wake Forest University. He has served in leadership roles in various nonprofit organizations, including serving as president of the Community Boys & Girls Club of Wilmington, NC, chairman of the Foundation for the Community Boys & Girls Club, a founding director and vice president of the St. James Parish Foundation, a member of the Board of Visitors of the Wake Forest University School of Divinity and a member of the Board of Trustees of the University of North Carolina at Wilmington. While in private practice, Christopher was awarded the New Hanover County Bar Association's Pro Bono Publico Award, 2002-2004.
Christopher holds a commercial pilot certificate and has multi-engine, single-engine, instrument and seaplane ratings. He resides with his family in Fort Lauderdale, Florida.